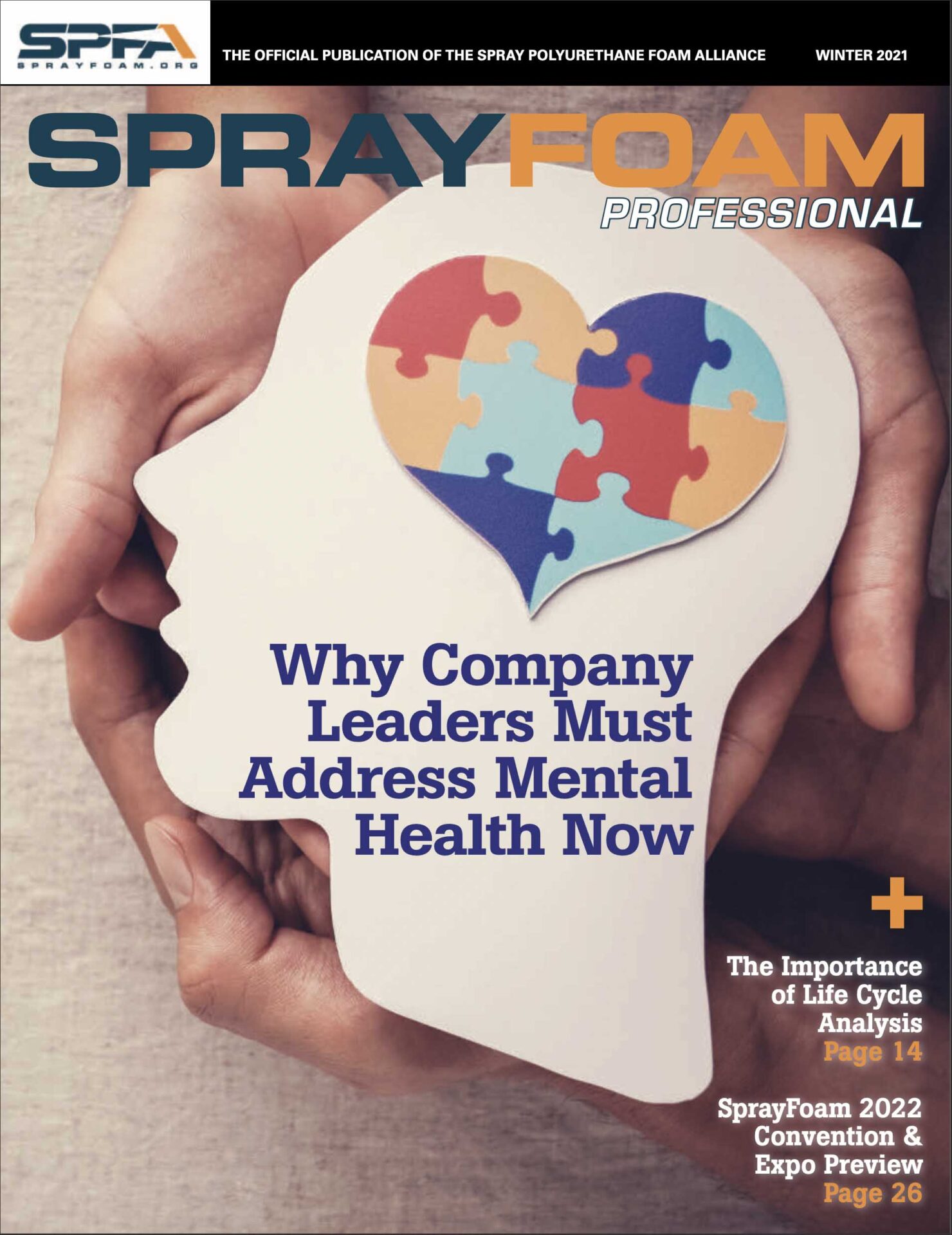 The article, published in the Winter 2021 Edition of The Official Publication of the Spray Polyurethane Foam Alliance, looks at their recent Life Cycle Analysis for closed cell spray foam – and puts it into context for both the consumer and SPF contractor.
We compared SPF with Fiberglass insulation and found a dramatic difference in the environmental impact over the life span of the building.
Download the Full Publication Here
---
To view the full quarterly publication, Click Here
Questions? Feel free to Contact Us, or visit our Polyurethane Continuing Education Campusto see some of our lectures on Modular Construction, Radon Barriers, Wall Assemblies, and much more.